live at Mellow Johnny's Bike Shop - SXSW 2013.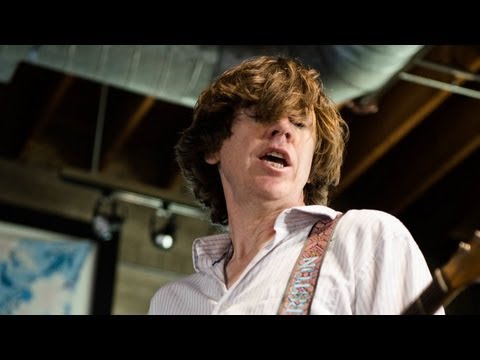 Anyone who's been concerned about what will become of Thurston Moore after the surprising indefinite hiatus of Sonic Youth can rest easy – Thurston's back with a new four-piece outfit, Chelsea Light Moving. Understandably, some Sonic Youth fans may not enjoy Moore's string-laden, largely acoustic solo work, but don't write off CLM – this is a different beast, and it rocks just as hard as the pioneering group ever did.
KEXP serves up another high quality performance as usual, this time of CLM tearing it up inside Mellow Johnny's Bike Shop during SXSW in Austin, TX. What better backdrop than a spot where bikes are torn apart and worked on for CML to tear things up themselves? Anyone who enjoys Sonic Youth will be able to appreciate Moore's half-wilted vocals, the off tunings, buzzy hooks and aggressive, blistering riffs that move independently of each other but collide in feedback-drenched meltdowns. Cymbals rain, guitars bludgeon, bass pounds. CLM are anything but alighted.